Managing and Sharing Your Research Data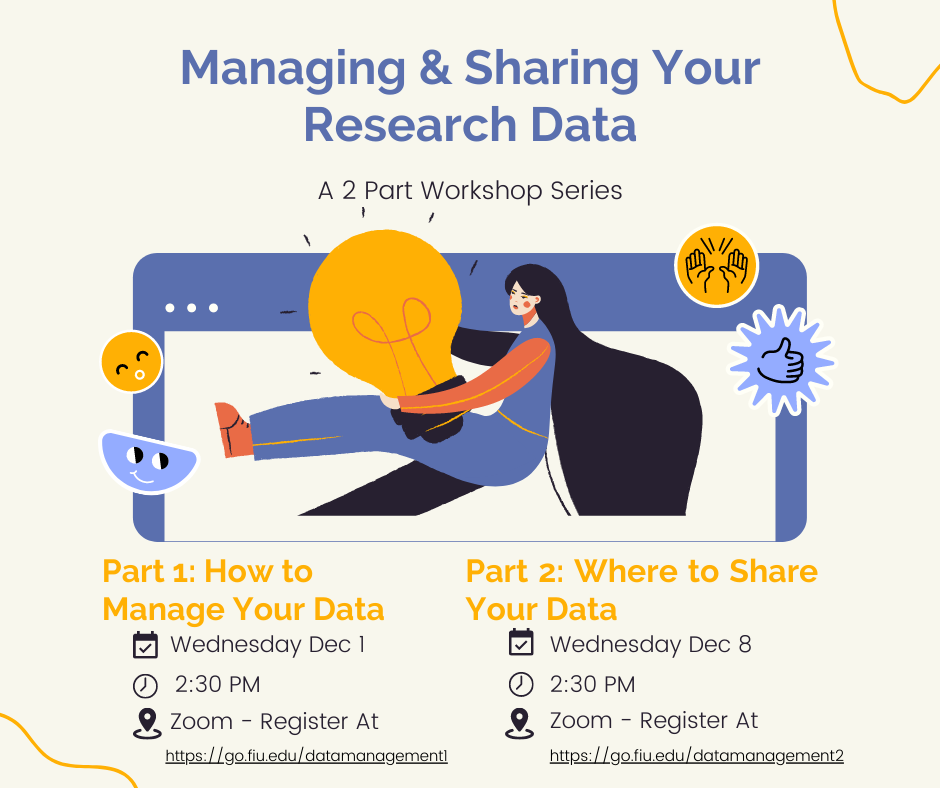 Please join us for the next upcoming workshop on research data presented by Jill Krefft!
This workshop is geared towards students and faculty who will be creating or have already gathered data as part of their research. Topics will include: Understanding Research Data, Organizing Data, File Formats, Documentation and Metadata, Storage, Privacy Rights and Access, and Preservation. Part 1 provides and introduction to the data management lifecycle and how to manage your data throughout the lifecycle. Part 2 will focus on sharing research data and FIU's Data Repository services.
December 1 at 2:30pm
Register for part 1 here: https://go.fiu.edu/datamanagement1
December 8 at 2:30pm
Register for part 2 here: https://go.fiu.edu/datamanagement2
About the Presenter:
Jill Krefft (MLIS) is the Institutional Repository Coordinator at the Digital Collections Center at Florida International University. She leads efforts in providing open access to research, scholarship and creative works of the FIU Community. She manages FIU's Digital Commons and Dataverse and works closely with faculty and students to provide broad access to their research and archive their scholarship.