Data Curious? A conversation about working with data at FIU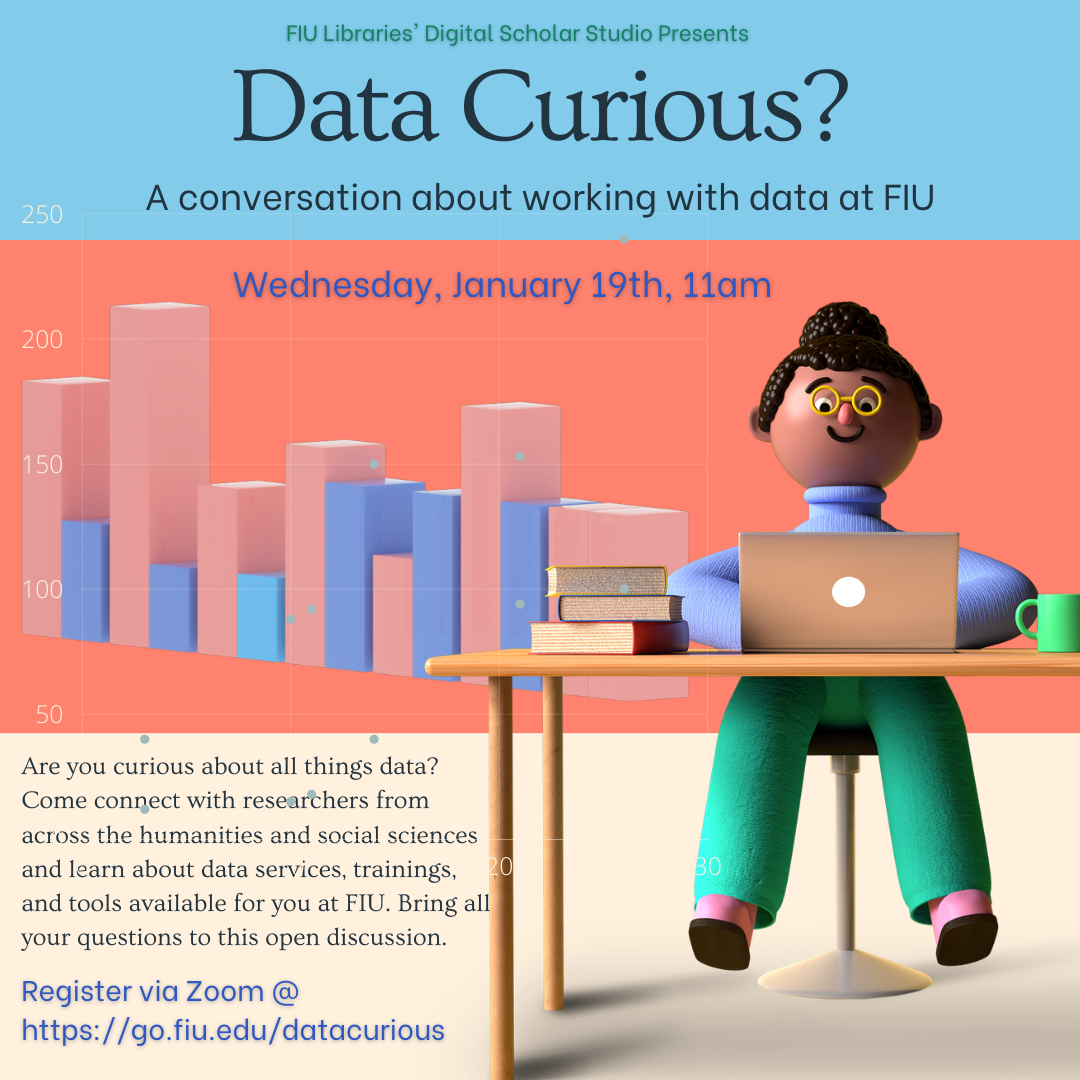 Join us for our first webinar of the spring semester! 
Are you curious about all things data? Come connect with researchers from across the humanities and social sciences and learn about data services, trainings, and tools available for you at FIU. Bring all your questions to this open discussion.
January 19, 11am-12pm
Register via Zoom here: https://go.fiu.edu/datacurious
About the Presenter:
Jill Krefft (MLIS) is the Institutional Repository Coordinator at the Digital Collections Center at Florida International University. She leads efforts in providing open access to research, scholarship and creative works of the FIU Community. She manages FIU's Digital Commons and Dataverse and works closely with faculty and students to provide broad access to their research and archive their scholarship.