Cruising Through Your Files with Command Line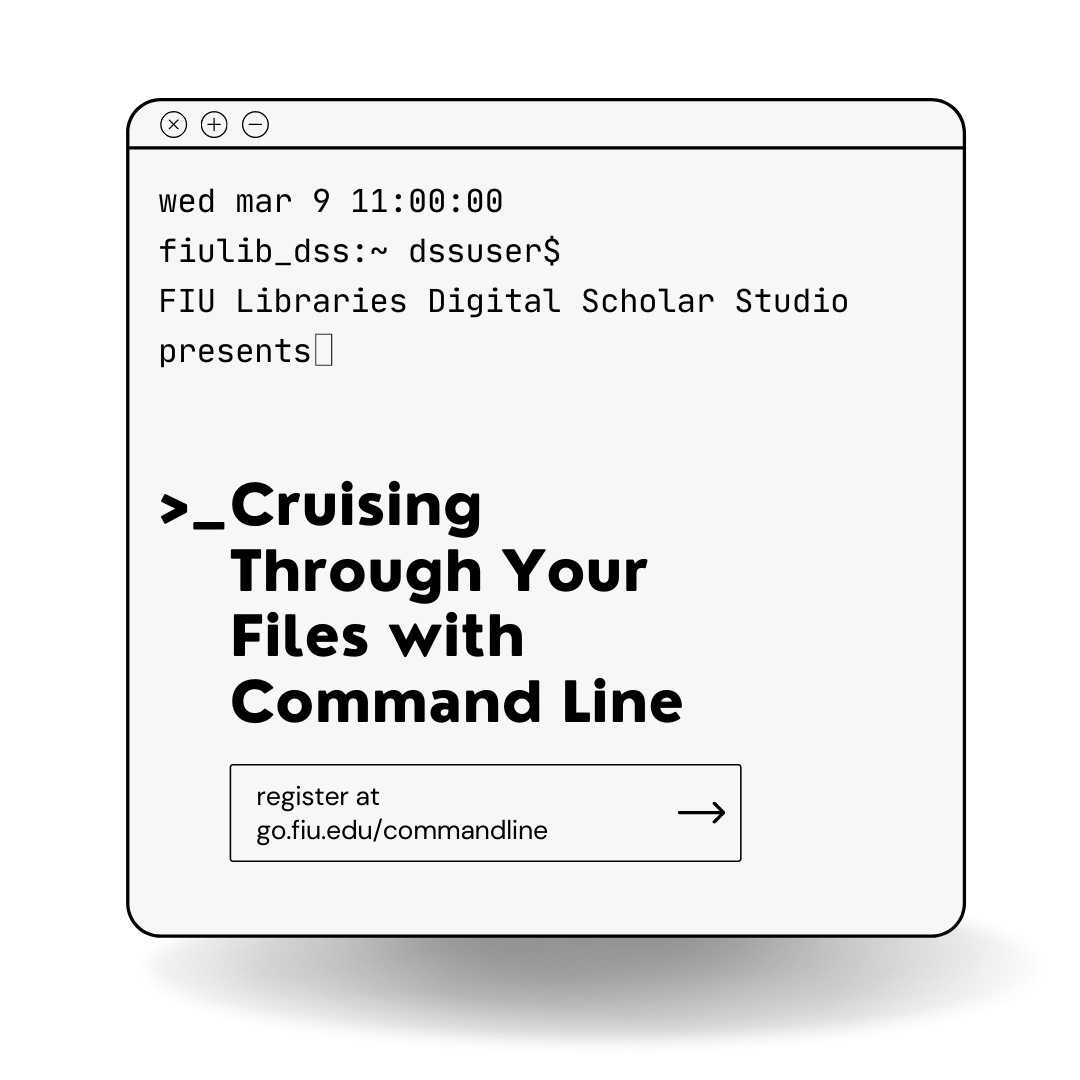 Cruising Through your Files with Command Line
March 9, 2022, 11am-12pm
Learn how to navigate through your computer and manipulate your files using the command line interface (also called Bash or Shell). In this hands-on beginner workshop you'll learn shortcuts to help you quickly and easily move or edit large batches of files and download and install programs. Tired of repetitive pointing and clicking? Is dragging and dropping a drag? Command line shortcuts could be your answer!
About the presenters:
Rebecca Bakker (MLIS) is the Digital Collections Librarian at the Digital Collections Center at Florida International University. She provides workshops on digitization skills, metadata, content management, and specializes in digital humanities topics such as creating oral histories and digital exhibits.
Molly Castro is the Digital Humanities Librarian at FIU, where she manages the Digital Scholar Studio at the Green Library and provides instruction and consultation on digital humanities and digital scholarship. Her research interests include computational text analysis, cultural analytics, and critical digital literacy.