Building Interactive and Media-Rich Timelines with TimelineJS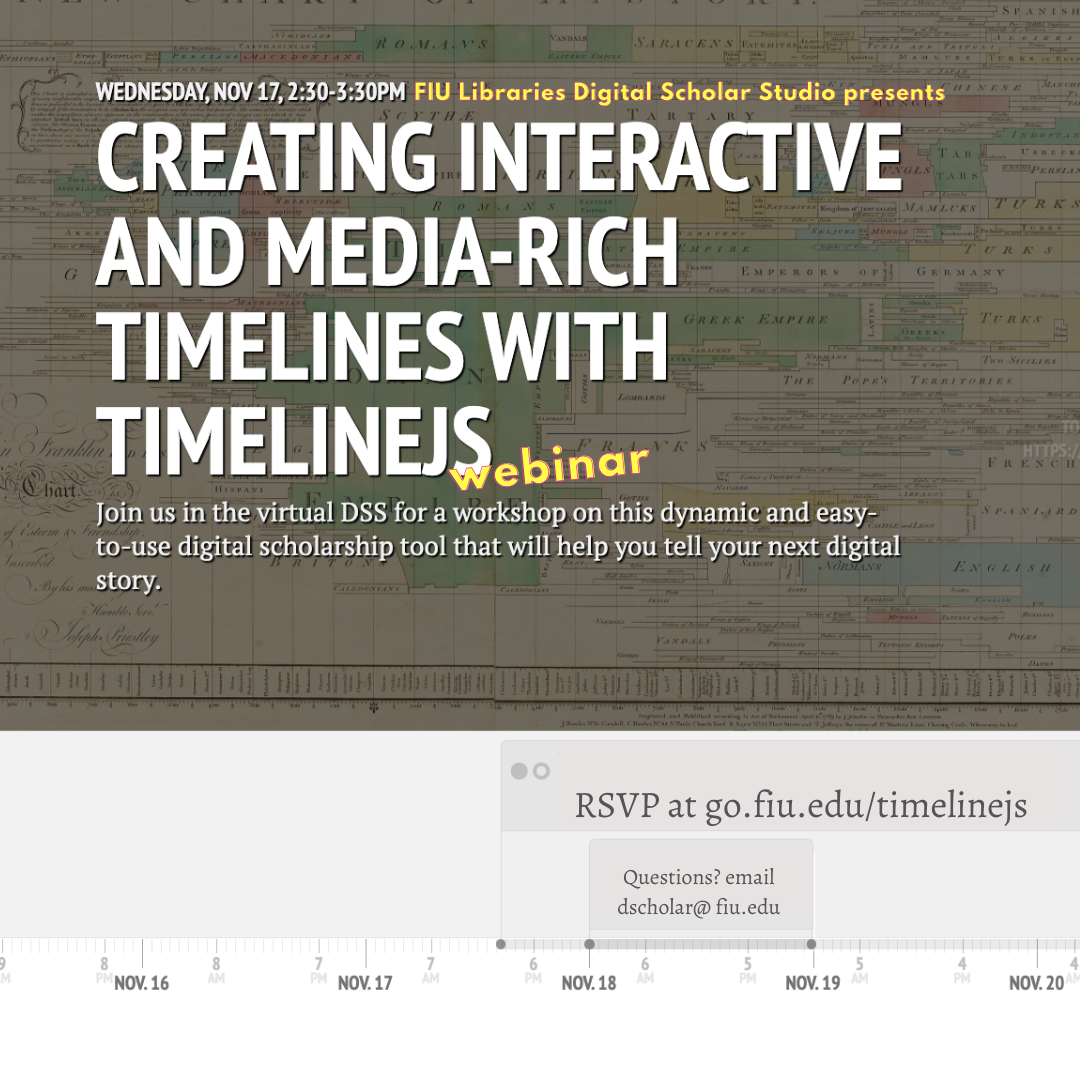 Coming up in the Digital Scholar Studio's online space, Wednesday Nov 17th, 2:30-3:30pm! Join us for a hands-on virtual workshop on how to build an interactive timeline.
TimelineJS is a free and open-source digital scholarship tool that allows for anyone to build interactive and media-rich timelines using a simple Google Sheets template. These timelines can be accessed via their own URL or easily embedded into other websites or projects. This workshop will be a hands-on introduction to creating timelines using a variety of online media. We will also discuss ways TimelineJS can be used in an academic setting. Participants don't need any previous technical experience, but should have access to a Google account to use Google Sheets if they would like to follow-along with the demo.
About the presenter:
Molly Castro is the Digital Humanities Librarian at FIU, where she manages the Digital Scholar Studio at the Green Library and provides instruction and consultation on digital humanities and digital scholarship. Her research interests include computational text analysis and cultural analytics. Previously, she worked in digital collections at the Wisconsin Historical Society and the University of Wisconsin-Madison (where she also received her MLIS). Molly is passionate about teaching and learning, digital scholarship, and critical digital literacy.
To RSVP visit go.fiu.edu/timelinejs