A Brief Introduction to the Digital Humanities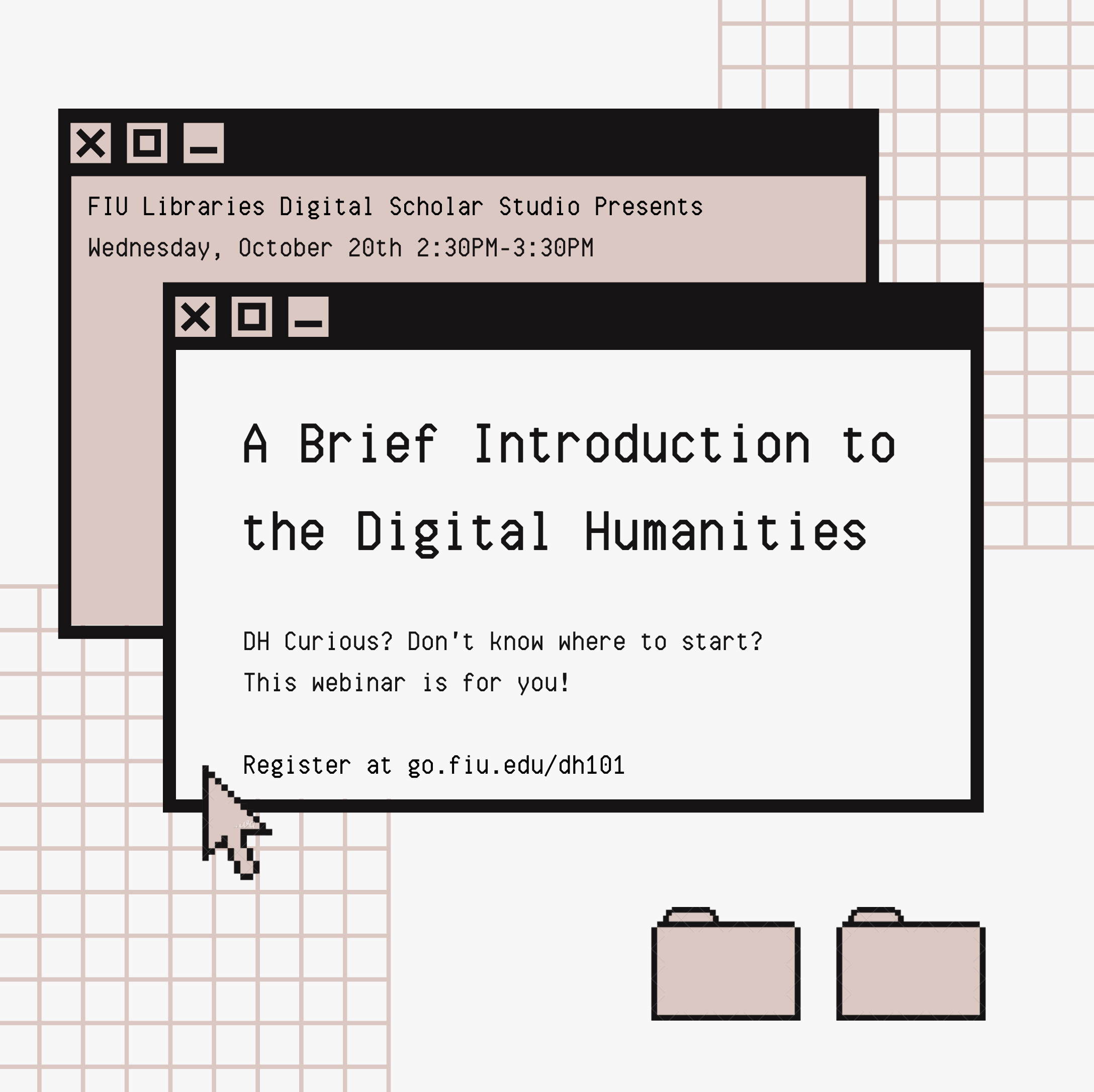 DH curious? Don't know where to start? Join us in the Virtual Digital Scholar Studio Wednesday, October 20th, from 2:30-3:30pm! This workshop will give a very brief overview of the digital humanities, including its core values, a selection of popular tools and methods, and helpful resources for getting started. It is open to everyone in the FIU community who is interested in digital humanities and digital scholarship, regardless of discipline.
To register visit go.fiu.edu/dh101
About the presenter:
Molly Castro is the Digital Humanities Librarian at FIU, where she manages the Digital Scholar Studio at the Green Library and provides instruction and consultation on digital humanities and digital scholarship. Her research interests include computational text analysis and cultural analytics. Previously, she worked in digital collections at the Wisconsin Historical Society and the University of Wisconsin-Madison (where she also received her MLIS). Molly is passionate about teaching and learning, digital scholarship, and critical digital literacy.